IFAM Industrial Padlocks
The IFAM range has top quality European manufactured padlocks for all demanding security needs. Supplied in individual Blister Packs for single use or in Keyed Alike sets for multiple applications. IFAM padlocks are available in different grades for different applications and should be selected when extreme conditions are anticipated. This includes exposure to saltwater, chemicals, and atmospheric pollutants. Typical applications for these locks incude coastal locations, exposed industrial sites, offshore and shipboard locations. This range also includes All Brass Long Shackle locks for hazardous area safety applications. The all brass shackle and body eliminates any risk of sparking.
All these locks can be ordered from our on-line shop for immediate delivery.
Secure control of site perimeters, storage areas, entrances and exits is a high priority. Our range of security padlocks and hasps is designed for industrial sites but also has many uses in home and garden. In this section you will small hasps for lightweight gates, tough heavy duty hasps for storerooms and 'gate guard' gate shackles for field gates and steel barriers.
All our hasps and shackles can be teamed up with any of our padlocks. We offer money saving matched sets of locks and hasps and multiple keyed-alike locks for larger sites.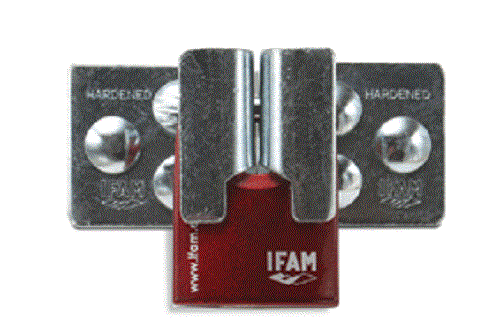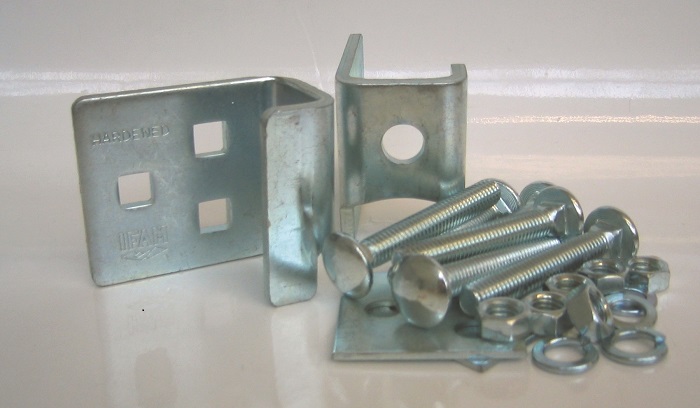 Included in the Personal Security range is the unique MAGNETIC PADLOCK. This lock has no keyway, just a magnetic key fob. To operate just place the fob in the recess on the side of the lock. We have supplied many examples of this lock to customers all over the world. Easy to use and popular with children and the elderly.