Securikey Cash Safes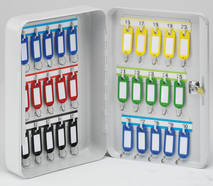 Security Safes & Cabinets
Designed to protect a variety of valuable items and within a range of environments, our Security Safes are built to the highest manufacturing standards. We cater to private and commercial clients and supply safes for money, documents, jewellery, and larger items like power tools and mobile phones. We also supply products that conform to the safe custody of drugs regulations.
Our Cash Rating system provides clients with all necessary information for selecting the ideal safe. All our security safes are rated on their ability to defend against attack and forced entry.
Euro Grade Safes
Tried and independently tested our Euro Grade safes are constructed from solid steel and fitted with steel sliding bolts and a single security key lock. These excellent and reliable safes come in a range of sizes and with a variety of locking options.
Vault Security Safes
For the safekeeping of cash and other small valuables for personal and light commercial use. Our vaults can be fully integrated into your current security system and are available with a range of options to suit a variety of needs and environments.
Steel Stor
The big things matter, so why not keep them safe and secure in this Steel Stor safe, with its £3,000 cash rating and £30,000 valuables rating, for extra peace of mind?
Deposit Safes
A discreet safe for depositing cash, keys and other valuable items, without the need for keys or codes. Our Deposit safes are a flexible option for the workplace.
ALL SECURIKEY PRODUCTS CAN BE ORDERED DIRECTLY FROM OUR EBAY STORE AT:
http://stores.ebay.co.uk/Hawk-Industrial-Services
ALTERNATIVELY CONTACT US DIRECTLY AT: